Welcome to The Old College Try. Each week, I'll be here, attempting to grow a starting bankroll of $1,000 by making picks on NCAA football games. To see previous weeks' picks, click the links below. All lines accurate as of Wednesday, 10/2.
Well, week 5 (we went 3-4 for a loss of about $50) brought our season record to 12-15, with the bankroll falling to $321.02. I should publicly apologize for picking against Northwestern as a giant underdog – karma bit me on that one and I probably deserved it. That Navy game, though? It always hurts to lose an under by just a couple of points in a game with a kick return touchdown and multiple turnovers giving up plus field position.
But Thursday brings the start of a new week, and with it a new pool of games to dive into. This week, we're playing to the crowd: we're picking three different SEC games, multiple favorites, and only one total. It's not my favorite way to gamble, but you have to follow the lines where they lead you. This week, they've brought us to primetime football in the southeast.
What Did We Learn Last Week?
Ohio State has looked like a force to be reckoned with so far this season, and didn't skip a beat as they thrashed Nebraska in Week 5 – but this is more of a "what to watch for this week". The Buckeyes have yet to play a decent defense, and this week Michigan State brings a very strong one into Columbus. OSU quarterback Justin Fields has torn up the competition in his first five games, but it will be interesting to see how he looks against this Spartan defense. Ohio State is expected to win comfortably, but their ability to move the ball against Michigan State will give us a better idea of what this offense might look like against top tier competition.
Akron made a serious statement in week 6 in the mid-season Toilet Bowl. With most of the country (including this column) ready to crown Massachussets as the worst team in FBS, Akron pulled out a patented Lee Corso "Not so Fast!" The Zips took an 8-point loss to the Minutemen, and are now in poll position to claim the title of Worst Team in Football. Exciting stuff!
Unfortunately, we don't have anything on the card this week that can quite live up (or down) to Akron-UMass. Still, we have plenty of great games to gamble on this week, so let's get to our best bets:
The SEC Cellar-Dweller Showdown of the Week
Ole Miss -7 vs Vanderbilt (-105)
Bet: $60 to win $57.14
The Rebels' starting quarterback may not play in this one, but honestly I may prefer their freshman backup. John Rhys Plumlee looked pretty decent last week in a tough spot against Alabama, and was a highly prized recruit that at one point was committed to Georgia before changing his commitment when UGA was unable to promise him an early enrollment spot.
Plumlee made some good throws last week, but where he will really impress if he starts on Saturday is with his athleticism. The 2018 Mississippi Offensive Player of the Year doubled as his high school's kick returner, and was also a pretty decent baseball prospect as a speedy outfielder. Last week against Alabama, he rushed for over 100 yards. Sure, Alabama's defense has had its struggles this year, but they still put up a lot more resistance than this Vanderbilt team.
Regardless of the starter, I trust the Ole Miss offense more than Vanderbilt's, and I don't think the Commodore defense will be able to hold up on the road. With the added benefit of a raucous crowd in Oxford that knows that there are precious few opportunities left on the schedule for the Rebels to potentially get a win, I think Ole Miss can roll in this one. I'm willing to bet that they can cover the 7-point spread at home.
The Backdoor Cover Special of the Week
Illinois +14 at Minnesota (-110)
Bet: $50 to win $45.45
Sure, the Illini aren't great defensively, but they've actually managed to put up some points this year. And besides, what makes you think that Minnesota deserves to be a 14-point favorite over any semi-competent Power 5 team? Their biggest margins of victory this year have been two 7-point wins over San Diego State and Purdue (during which both Purdue's quarterback and best offensive player were injured).
Former Chicago Bears coach Lovie Smith has done a great job turning the perennially awful Illinois program into a respectable football team. They still have a long way to go before anyone would consider them a threat to compete with the top tier of the Big 10, but they are starting to hang around with the rest of the conference.
Meanwhile, Minnesota maybe the biggest mirage of any undefeated team. You could argue that they should have lost any of their four games, and at some point that luck is bound to run out. Fourteen points is just too big of a number in this match up, and I think the Illini can score enough to cover the spread and keep this one interesting, if not to win the game outright.
The Big Ten Whipping Boy Beatdown of the Week
Maryland -12 at Rutgers (-110)
Bet: $60 to win $54.55
These teams were both absolutely embarrassed last Saturday by Penn State (thanks for the easy cover, PSU) and Michigan, respectively, and neither game would give you any confidence in picking one of these sides. Still, Maryland is the more talented team here and they have looked much better than Rutgers in the early going.
If Maryland gets up early, they will want to run up the score and run the Scarlet Knights into the ground. Anything to make yourself feel better after a 59-0 beat-down. Maryland's already shown an ability to score in bunches against bad teams, and Rutgers, as always, is a bad team. How bad? Well, Rutgers has been outscored 82-0 in their two Big Ten games this season.
Maryland isn't good, per se, and they are in trouble against any team with a defense that can force them to pass the ball. I don't think Rutgers can, though. The Terps will be able to pick up consistent yardage on the ground, and will only need a handful of stops against the lowly Rutgers offense to come out with a two touchdown victory. I'll take Maryland to cover the 12 points in this one.
The "Cheer for a Meteor Strike" Match Up of the Week
Auburn -3 at Florida (-105) and Under 48.5 (-110)
Bets: $50 on Auburn -3 to win $47.62 and $50 to win $45.45 on Under 48.5
Two bets on one game for the first time in column history!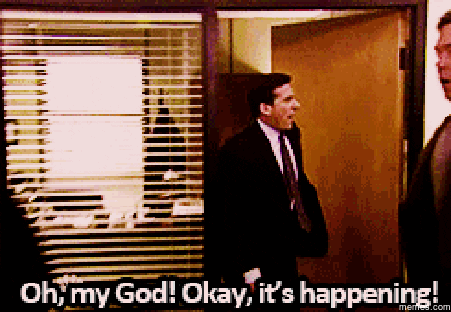 God, I just really hate both of these teams. But I'll try to move past the hatred for some impartial analysis. So, we have two separate bets here. I'm taking Auburn to win by at least 3 points, and I'm betting the total with under 48.5. It's always stressful to watch a game cheering for multiple outcomes simultaneously, but I'll take a crack at why I think both of these are solid plays.
Both defenses have dominant fronts with NFL-caliber defensive linemen. Auburn's Derrick Brown is the best player on either team, and is the rare defensive tackle who demands the viewer's attention on every play. You don't need to look up a jersey number or even have much football knowledge to recognize who I'm talking about when Auburn plays. He'll be the massive human being that the offensive line tries to double team throughout the game – and he will still end up in the backfield affecting the play more times than not. Brown anchors a defense full of playmakers. They're tough to run on, and they will get to the quarterback if you drop back to pass.
Auburn's offense is inconsistent. Relying on freshman quarterback Bo Nix to score points in Gainesville against Florida's formidable pass rush is a frightening proposition, and that's why we're betting on the under. Both defenses are much more impressive than their offensive counterparts.
Still, the Gators haven't really been challenged thus far, especially on offensive. They were one missed field goal away from losing to Kentucky*, and the only games where they have looked competent offensively have been against the lowly, alliterative trio of  Towson, Tennessee, and Tennessee-Martin. Florida's offensive line has been a mess even against inferior competition, and they will need to play their best game of the season just to keep Kyle Trask standing.
I think Auburn has enough up its sleeve offensively to put a few touchdowns on the board, and I think its defense will cause a lot of problems for the Gators' offense. So, with very few points coming from Florida, and with the belief that Auburn will do just enough to stay out of reach, I feel pretty good about having two plays on this one.
*Kentucky deserved to win that game in every way but one. That one way? Well, Kentucky has willingly decided to entrust their field goal kicking duties to a kid named Chance Poor. That's just daring the universe to squash your dreams. Chance Poor joins the Unfortunately Named All Stars, along with such luminaries as former Pittsburgh kicker Chris Blewitt and former MLB reliever Grant Balfour.
Can We Bet on the Dawgs?
UGA -24 at Tennessee (-115)
Bet: $50 to win $43.48
Absolutely. Georgia has owned Tennessee for the last two years (despite a slow start last year), and the talent differential has never been bigger than it is for this game. Tennessee comes into the game at 1-3, and at this point it seems like the Vols would be extremely fortunate if they could beat UAB and Vanderbilt to complete a 3-win season.
After playing a very conservative game against Notre Dame, Coach Smart has publicly stated that he wants offensive coordinator James Coley to open up the playbook and be more aggressive. This game against the lowly Volunteers is a great chance to take some shots and get the offense back on track.
We're grabbing Georgia at -24 and betting that the Dawgs' offense will get back on track in Knoxville.
Have any strong feelings about the lines this week? Leave a note in the comments or hit me up on Twitter (@slapnslide). Thanks for reading, and if you enjoyed the article please share it with anyone that might be interested. As always, best of luck with all your bets this weekend, and come back here for a new set of picks next week.
Bankroll: $321.02
Bets: Risking $320 to win $293.69